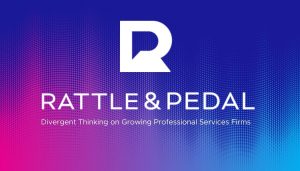 We have a great audience!
It's a mix of managing partners, practice leaders, CMOs, consultants, young Turks, and plain ol' talented marketers.
We think you should know one another.
That's why we are introducing a new segment called Peer Stories. The segment allows listeners to join us on the show and share the cool stuff they are doing to grow their firms.

We'd love to have YOU on the show!

Do you:
Have a success you want to share? A mistake you want others to learn from?
Want to lead a fruitful discussion on a topic challenging your firm?
Just want to join us because you think it would be fun?
---
Tell us a little about yourself and why you'd like to join us.